Charitable Donations Application Process Now Open
The Sleep Cheap Charities Reap Committee is seeking application from local charities and incorporated not-for-profits serving residents of the City of Niagara Falls that are interested in receiving a donation from funds generated by the annual, "Sleep Cheap Charities Reap", initiative. Eligibility requirements and application forms are available below. As in the past, all funds raised through the Sleep Cheap event go to charity.
The application deadline is Friday, November 15, 2019 at 12 noon.
COMING SOON: Announcement of Sleep Cheap Room Release Date
Niagara Region residents should stay tuned to the local media, and sign up to the Sleep Cheap Charities Reap newsletter (sign up below) for the room release date and the list of hotels participating this year. Interested persons should not contact hotels for Sleep Cheap rooms prior to the announcement of the start date and time for reservations.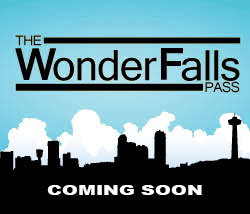 Stay in the loop
Enter your information and we'll keep you updated on everything Sleep Cheap!
Sleep Cheap Logo designed by Dick Derhodge